HOME KARAOKE SYSTEMS

Powerhouse Home Karaoke is the market leader for home karaoke systems in Singapore since 2010. We have been re-inventing traditional karaoke to become a simplified and user-friendly form of karaoke for home use. Our products are tested with the highest standards of quality with stringent quality control before reaching into the homes of our customers.
All Powerhouse Home Karaoke products are designed and assembled in Singapore. In addition, our software runs on our proprietary Powerhouse Home Karaoke Cloud Network for a smooth karaoke experience at home.
CUSTOMERS' REVIEWS

⭐️⭐️⭐️⭐️⭐️ (Google Review)
"Highly recommended for family who enjoys karaoke. – Had bought the karaoke set for more than 3 years. The song database are huge. The sound from the speaker is amazing. The company provide free updates. Had just gotten mine upgraded recently and the system is working perfectly fine with additional interface."
Al Iklash
⭐️⭐️⭐️⭐️⭐️ (Google Review)
"They are friendly audio professionals!🤗 – Good after sales service, & I especially like their honest opinion in catering to what I need, for e.g. the right range of device spec audio coverage needed according to my room size. I have always enjoy the visit to cozy PowerHouse K showroom. I have just gotten my system update at zero cost this afternoon!"
Marimo Shin
⭐️⭐️⭐️⭐️⭐️ (Google Review)
"The support is fantastic! – Even on public holidays, there will be someone picking. We had problems with the wireless mic and the support was patient and guided us step by step to fix it."
Peggy Lee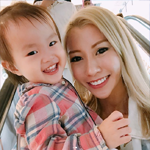 ⭐️⭐️⭐️⭐️⭐️ (Instagram Review)
"It is actually a damn good investment! – We've been spending so much $ on singing K so when we discovered @powerhousektv we decided to give it a go and IT IS ACTUALLY A DAMN GOOD INVESTMENT! 😂 the system is pretty damn dope 👍🏻👍🏻👍🏻"

Tammy Tay
@ohsofickle
⭐️⭐️⭐️⭐️⭐️ (Instagram Review)
"It's really so easy to use! – There's a touchscreen panel and we can also control everything with @powerhousektv's exclusive app with our phones! Importantly, their songs are regularly updated and the variety is huge (with many kids songs). If the song you want is not in, you can also request for it! LOVE IT!!!"

Clara Chan
@chanclaraa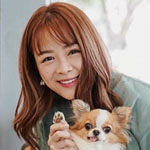 ⭐️⭐️⭐️⭐️⭐️ (Instagram Review)
"My family is loving the system!– I tell you, installing a KTV system in my house is like the most wuhua idea ever, cos EVERYONE in my house loves singing ktv! Best part it's a one flat price, don't have monthly subscription fee all that!"
Yina Goh
@yinagoh
Affordable Karaoke Systems
Powerhouse Home Karaoke offers the widest range of karaoke systems to meet every customer's budget.